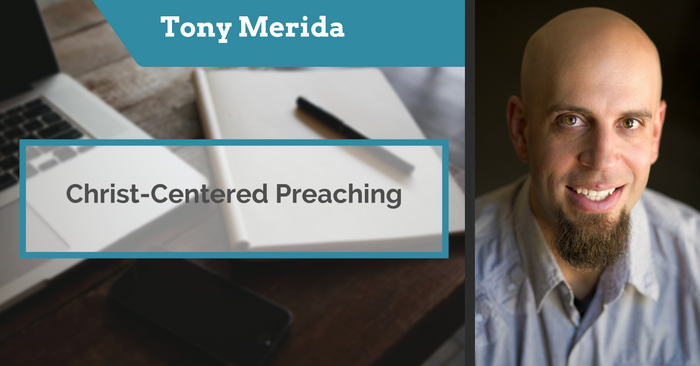 Tony Merida recently published his Christ-Centered Expositor, which is a great textbook for those who are starting out preaching or who want to get some good tips to improve your preaching. Tony agreed to answer some questions for us – as you'll see, the last question dates the post by a bit (!), but his answer is still helpful moving forward into future election seasons.
Exegetical Tools
Your book is a great guide to both the heart of the preacher and the mechanics of preaching. You mention quite a few preachers you admire throughout the book, can you tell us about a few of them and why you admire them?
Tony Merida
Here are just a few (I could list many others who bless me!):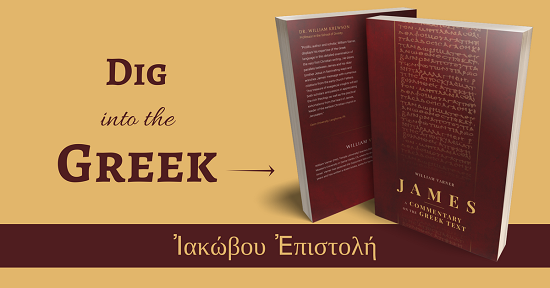 D. A. Carson – I love his knowledge of the text and his use of biblical theology. He explains his immediate text faithfully, but doesn't stop there – he goes on to show how the selected text fits within the whole Bible context. His model of Christ-centered exposition is one that I commend to my students.
John Piper – He nourishes my soul. I'm always lead to worship when I listen to Piper.
Tim Keller – He has shown me how to preach to the believer and unbeliever at the same time – in a way that's Christ-centered and winsome. As a church planter, Keller is a very good model for apologetic, pastoral preaching.
Jim Shaddix – He taught me how to do expository preaching and he models it incredibly well.
Exegetical Tools
You provide a persuasive case for expository preaching. For those who don't want to preach straight through books of the Bible every Sunday, can they still preach expository sermons in a more topical series?
Merida
Sure. I have a broader definition of expository preaching than some. I define it as Word-driven preaching. It's saying what God has said in His Word, and declaring what God has done in His Son, and applying that message to the hearts of people. So, I'm more concerned with essence (Word-driven) than form (i.e., book study, how you outline the text, etc). One could preach through a book, or one could preach a few sermons in a book, or one could even do a "topositional sermon" in order to explain a particular doctrine. My emphasis is on being faithful to what a text says or what texts say. If the preacher is faithfully presenting God's Word and pointing people to Jesus, then I'm happy. But with that said, I have a personal bias for preaching straight through books of the Bible. I call it the "meat and potatoes." Occasionally, I take the fam out to eat (topical/thematic sermons), but we are usually just feeding on the next passage in our book study. Overtime, I think the benefits for this approach is best for a growing a congregation spiritually.
ET
What are some of the greatest pitfalls you see in preaching, whether with your students or with current preachers?
Merida
Hard question. I don't watch enough preachers to answer to this question adequately, but the two emphases that I believe are lacking – in general – are these: (1) lack of theological depth, and (2) lack of cultural awareness/engagement. Many fall off on one side or the other. So some are weak in theology – they just don't preach the gospel thoroughly enough, explicitly enough, and clearly enough. Others love theology, but are culturally illiterate – so the application is weak. Good preaching involves bridge building, John Stott's phrase. We need to know both the biblical world and our current context in order to show the relevance of the gospel to people. We don't make the gospel relevant, but we must show the relevance of the gospel, and we can't do that if we don't know both the gospel and the idols/worldviews of our culture.
ET
Your chapter on sermon conclusions is very helpful. Can you summarize your top few tips for bringing home a sermon in a strong, focused, and resolute manner?
Merida
I simply encourage preachers to recap and lead into the response time, and to avoid introducing new material. I encourage both running and collected application during a sermon – so hit them with it as I go along, and then I try to collect it and restate it during the conclusion. But that's not new information/application. It involves reinforcing what was just said and transitioning into the response time.
ET
(Editor's note: Merida answered these questions before the presidential election, but let his answer guide you in future elections!) I can't help but ask: what advice would you give to anyone who might dare to touch on this election season in their sermons for the next few weeks?
Merida
Nice grenade (insert smiley face). I don't think politics is off limits, but one must be wise and careful. I don't want the pulpit to turn into a stump speech for a candidate, and I think a local church should actually foster unity amid various political views. So the pastor should encourage the people to find peace in God's sovereignty, to respect those with whom they disagree, to ask God for wisdom to make good choices, and to remember that relationships are more important than political elections (in other words, don't damage a relationship with someone you love over Trump or Clinton or a third party!). All of this is heart work – which is the work of the pastor. We should learn to disciple people through the election season, as sin gets exposed, and our need for God's grace is revealed, and our hope in the coming King is brought home afresh.
Check out Christ-Centered Preaching here or buy it on Amazon.