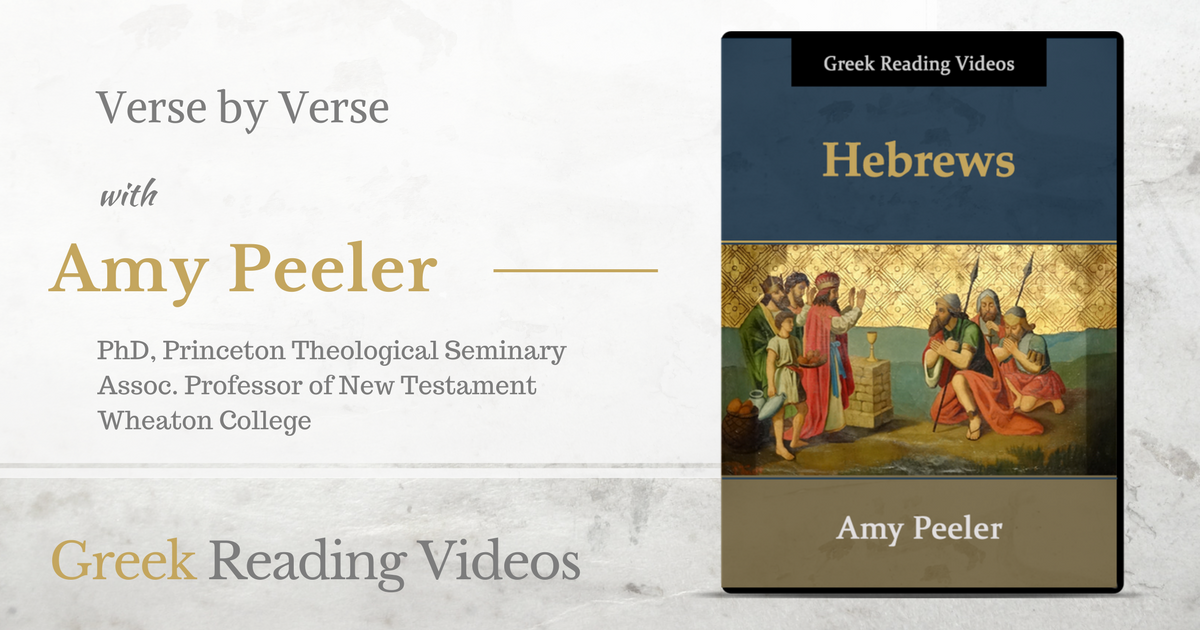 Our latest series walking you verse by verse through the Greek of the letter to the Hebrews is now available!
Hebrews contains some of the most difficult Greek in the New Testament. Many have tried to read the entire epistle in Greek on their own, and many of failed.
But trodding through this tough Greek will improve your knowledge of Greek syntax, expand your vocabulary, refresh your parsing skills, acquaint you with the structure of the letter, and give you that satisfying experience akin to scaling Everest.
If you can tackle the Greek of Hebrews, you can tackle anything in the New Testament. 
Maybe you can't do it alone, and that's why we asked Amy Peeler to guide you through every verse. Amy received her PhD from Princeton Theological Seminary and published her dissertation on the theme of Christ's sonship in Hebrews. Right now she is teaching Exegesis of Hebrews at Wheaton College, where she serves as Associate Professor of New Testament.
I'm not sure what it would cost you to enroll in her class, but trust me, you'd much rather access these 48 videos (yes, seriously, 48 videos!) for a cool $49.95. That's a buck a video. And as always, there's a 30-day money back guarantee that we know you won't need to use.
The time to improve your Greek is now, and we've got the tool to help you.