Jesus, Paul and the People of God: A Theological Dialogue with N. T. Wright, edited by Nicholas Perrin and Richard B. Hays (IVP Academic, 2011), 294 pages.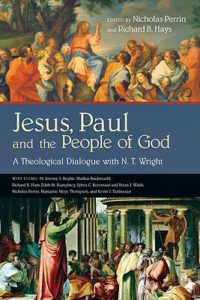 Jesus, Paul, and the People of God: A Theological Dialogue with N. T. Wright brings together the proceedings from the 2010 Wheaton Theology Conference, in which a group of scholars who also happen to be Wright's friends were invited to deliver papers responding to some of the most important features of his work on Jesus and Paul. In distinction from other works responding to a biblical scholar, this book holds the unique features of 1) offering a theological response and 2) bringing the conversation to bear on the church, that is, the "people of God."
The book is divided into two parts, the first on historical Jesus research and the second on Pauline studies. Each essay concludes with a brief response from Wright, and each of the two parts closes with a lengthier essay from Wright addressing broader issues on Jesus studies and Pauline studies, respectively, with particular attention paid to implications for the church.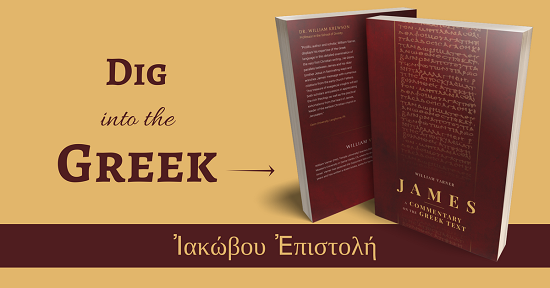 In Part 1, Marianne Meye Thompson kicks things off with an essay that brings Wright's Jesus and the Victory of God into conversation with the Gospel of John. She draws out some interesting points about how JVG actually makes some judgments about the identity and mission of Jesus that are very similar to the Gospel of John even though it largely ignores the Fourth Gospel. Thompson also addresses Wright's understanding of Jesus in relation to the temple and the forgiveness of sins.
Next, Richard Hays's essay addresses historical Jesus studies from the perspective of story and history. He outlines Wright's methodology, notes theological gains and losses resulting from Wright's critical-realist historicism, and concludes with two programmatic proposals for where we go from here.
In the third essay, Silvia C. Keesmaat and Brian J, Walsh address the "so what" of Wright's work and focus specifically on the issue of economic justice. The authors mainly critique Wright for not discussing texts that address justice and righteousness, and for downplaying themes of economic justice. They also address the very practical question of what Christians should do with their money and how to invest without participating in systems that perpetuate economic injustice.
Here's how N. T. Wright's friends and peers critique his theology @ivpacademic
Click To Tweet
Finally, Nicholas Perrin offers an essay exploring eschatology and kingdom ethics and contends that Wright's identification of the destruction of the temple with the end of exile, and making the imminent disaster a fundamental basis for Jesus's kingdom ethics, provides a plausible explanation for Jesus's social ethic but not his personal ethic (107-108). At almost twice the length of the other essays, Wright's detailed concluding essay does respond to some of the critiques from the first four essays, but also offers a broad picture of where historical Jesus studies came from and where some of the big problems lie.
In the opening essay of Part 2, Edith Humphrey addresses Wright's treatment of the gospel and the righteousness of God, apocalyptic language (especially as it relates to the ascension), and Wright as scholar and leader. Humphrey mainly takes issue with Wright's reading of 2 Corinthians 5:21, which he addresses in his response, maintaining his position. She also expresses desire for him to draw more from the church fathers and the Eastern Church. Next, Jeremy Begbie explores Wright's ecclesiology in relation to the "emerging church." He addresses the features of Wright's ecclesiology that they find appealing, the features they neglect, and ultimately how they can benefit from giving attention to those elements they neglect.
In the third essay of this section, Markus Bockmuehl addresses Wright's theology of the afterlife, focusing on "his conviction that an affirmation of the bodily resurrection necessitates a denial of the traditional Christian belief that the faithful 'go to heaven' when they die" (213). Wright responds that Bockmuehl's has misread him on this matter, and that he does not deny the traditional Christian understanding of heaven but is merely offering a corrective to the tradition of heaven being the final destination.
Finally, Kevin Vanhoozer offers what is in some ways the most important essay in this book. Given that the most heated topic of controversy in relation to Wright pertains to justification and that the camp he gets critiqued by the most on this topic is the Reformed, an essay on this topic is a must in a book interacting with Wright theologically. Vanhoozer sees incorporated righteousness as the key to reconciling the "old" and "new" camps and proposes a greater focus on union with Christ from both camps will start to close the divide, enabling us to "Wright the wrongs of the Reformation" and to combine the best of both Wrightian and Reformed theology on justification.
Jesus, Paul and the People of God is an excellent book engaging with one of the most important and controversial NT scholars of our day on various topics in historical Jesus and Pauline studies. Given that it arose from a theology conference and that it's published by an academic imprint, this book is surprisingly accessible. The serious lay bible/theology student with interest in the topics at hand would benefit much from this book and would not find it to be an inaccessibly challenging read.
On the other hand, the formal theology student as well as scholars would gain much from this book as well, again, because of the unique way that it provides a theological and practical engagement with Wright's work that touches on real-life implications for the church. This is a great book whether you've read Wright or haven't, and whether you mainly agree or disagree with him. I do think that Vanhoozer's essay is especially important and should be read by all who care about the justification debate, especially those who identify as Reformed. Wright's essay concluding the Jesus section ("Whence and Wither Historical Jesus Studies in the Life of the Church?") would make an excellent introduction to historical Jesus research for the beginning student.
Preview or buy Jesus, Paul and the People of God here on Amazon.