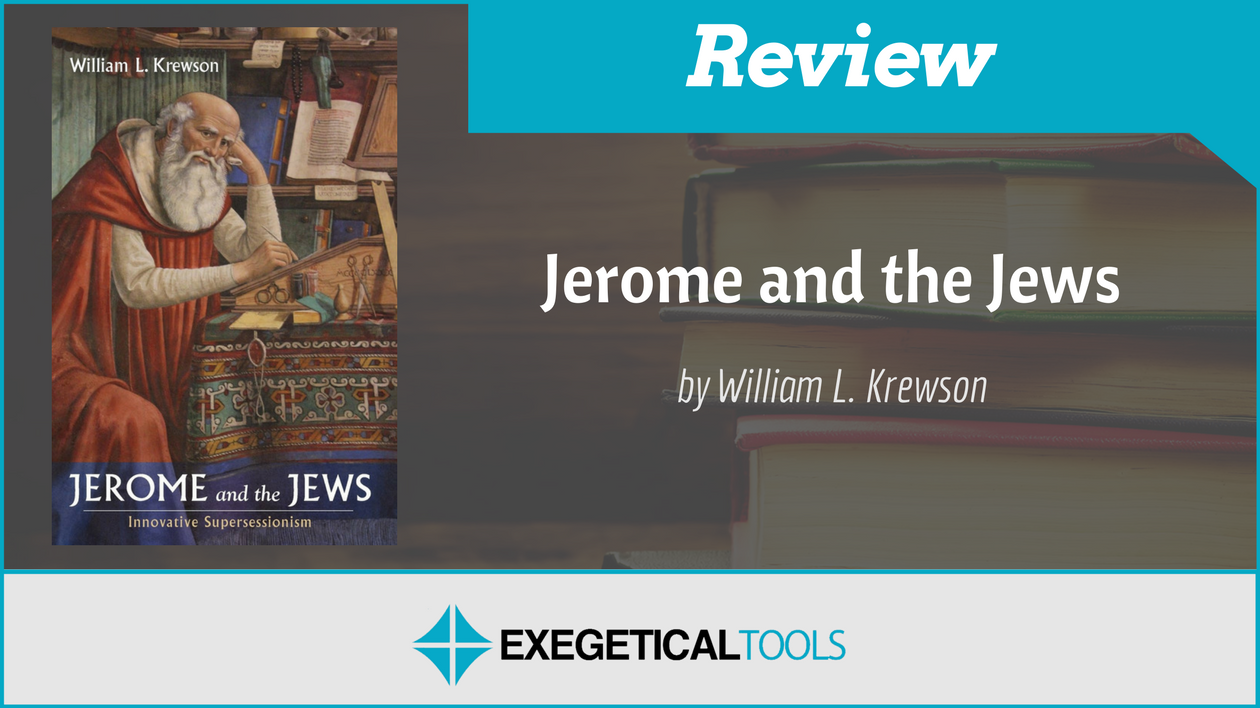 William Krewson's book on Jerome is not simply another introduction to the life and thought of one of the truly great "Doctors of the Church." His book is focused on one area of his many writings – the role of the Jewish people in the plan and purpose of God.
People often use the writings of the Fathers when they are convenient to push a personal agenda. For example, a Father can be cited by someone to confirm their eschatological view. Another writer can cite a Father to push the very opposite agenda. One of the fascinating aspects of Jerome studies is how this great scholar has been cited as both a harsh opponent of the Jews and at the same time has been celebrated as one of the greatest expounders of what he called the Hebraiaca veritas.
Krewson has a far more nuanced approach to examining Jerome. He does not attempt to whitewash Jerome's rather blunt statements about the Jewish people, but neither does he attempt to "bash" the great man. Jerome emerges as a complex and, in Krewson's word, an "innovative" contributor to the subject that has come to be called "supersessionism." We should pay close attention to his insightful analysis.