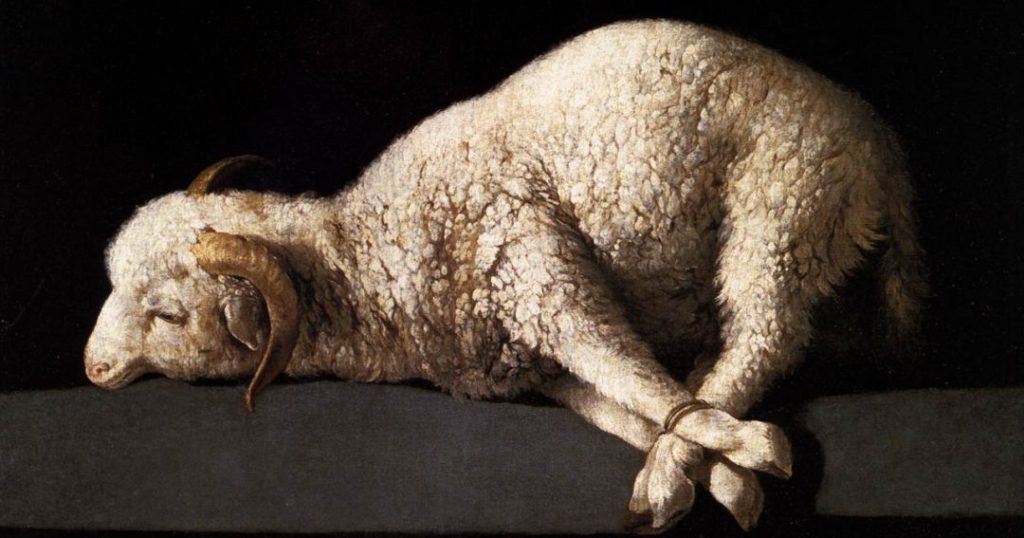 I'm working this week on a teaching piece for our church about sacrifice from a biblical-theological perspective. I'm focusing on Romans 12:1-2 and the imagery it uses. Notice that it says to offer yourself as a "living sacrifice," which in itself is an oxymoron! Clearly Paul is using some license with his language to make a point.
The OT sacrificial system required that sacrifices be perfect, costly, and as a result would demonstrate the value of the one toward whom the sacrifice was directed. Christ himself is the spotless "lamb of God who takes away the sins of the world." His sinlessness showed that he was perfect. His identity proves how costly the sacrifice was to the Father. These two factors together prove the value of mankind to the Father.
Paul then says in Romans 12:1-2 that we are to take after Christ and offer ourselves as a "living sacrifice, holy and acceptable to God, which is your spiritual worship." The fact that this sacrifice is a living one should give us pause, but likely evokes the idea of Jesus' resurrection. He was sacrificed, but he lives, and so should we follow in his footsteps as dying to our old selves but living in new life.
As I was reading more on this passage, I checked Grant Osborne's Romans: Verse by Verse for a simple explanation and I was pleased to find a three-point explanation that will fit nicely into my teaching.
It is a "living sacrifice," looking at the dedication of ourselves not only as a dynamic process and an ongoing force but also as a spiritual state, a new "life" in the Spirit. As in 6:3–6, we die with Christ and then live in the Spirit. The sacrifice of ourselves to the Triune Godhead is part of that dynamic act.
It is "holy," meaning that we are wholly consecrated to him, "set apart" from the world and completely belonging to God. As a holy sacrifice, there is a sacredness to our service to God and his church.
It is "pleasing to God," building on the image of the sacrifice as giving off a "pleasing aroma" for God (see, for example, Exod 29:18, 25, 41; Lev 3:16; Num 28:6). The idea is divine pleasure, both in the Old Testament and the New (2 Cor 5:9, "we make it our goal to please him"; also 2 Cor 2:15; Eph 5:10; Phil 4:18).
Concise and helpful. The idea of "holy" is something I missed in my three-fold description of a sacrifice and need to work in. The idea of pleasing might be part of the four qualities I've already laid out, but I'm not sure (comment below to help me out!). In any case, I've appreciated the Osborne New Testament Commentaries series from Lexham and that Dr. Osborne wants to spend the rest of his career finishing these volumes. I've posted before on his Galatians volume, and more on his Romans volume as well.
Preview Osborne's Romans or buy it here.