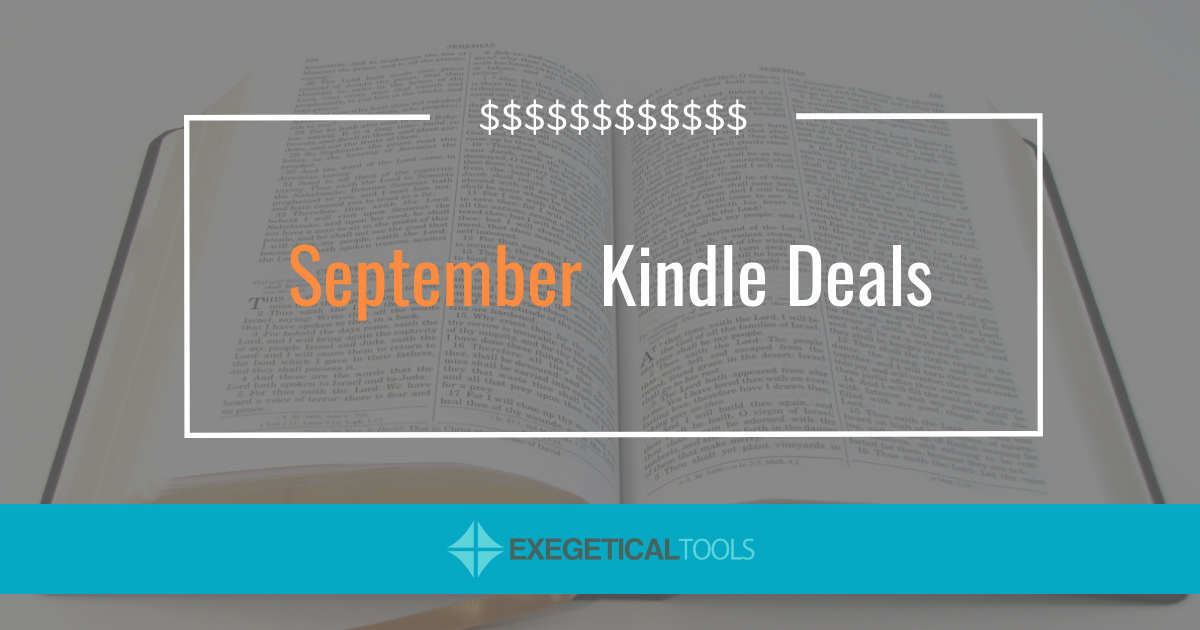 Here are the current (as of Sept 9th) Kindle deals, available in the US, and possibly in other countries.
The Cross and Salvation: The Doctrine of Salvation by Bruce Demarest – $2.99
What Does the Bible Say About Suffering? by Brian Han Gregg – $4.99
Why Believe?: Reason and Mystery as Pointers to God by C. Stephen Evans – $1.99
The Gospel of the Lord: How the Early Church Wrote the Story of Jesus by Michael Bird – $3.99
The Inspiration and Interpretation of Scripture: What the Early Church Can Teach Us by Michael Graves – $3.99
The Missing Gospels: Unearthing the Truth Behind Alternative Christianities by Darrell Bock – $0.99
Jesus, Paul and the People of God: A Theological Dialogue with N. T. Wright, eds. Nicholas Perrin, Richard B. Hays – $5.99
Scandalous by D. A. Carson, $3.99
Preaching the Cross, 9 Marks – $3.99
Proclaiming a Cross-Centered Theology, 9 Marks – $3.99
Worship: The Ultimate Priority, by John MacArthur, $2.99
Who Needs Theology?: An Invitation to the Study of God, by Stanley J. Grenz and Roger E. Olson – $4.99
Also note the new book by Graham C. Floyd, Omniscience, Foreknowledge, and Divine Freedom, which is on sale (hardback) for $9 off the list price at the Fontes website.